Spanish Pronto Book Store

Welcome to the Spanish Pronto Book Store!

Real Spanish children's books! Whether for children learning Spanish, or for Spanish-speaking children, the books selected for the Spanish Pronto Book Store are the best Spanish books for kids that the world has to offer.

Our first title is ABC para un mundo nuevo. More titles can be viewed at the Spanish Pronto Book Store
ABC para un mundo nuevo ("ABC for a new world")
by Camila Vial de Grenade, illustrated by Enrique Torralba
ISBN 978-6070027116, SPBS-2011-000-001
Paperback, sprial-bound, US$ 29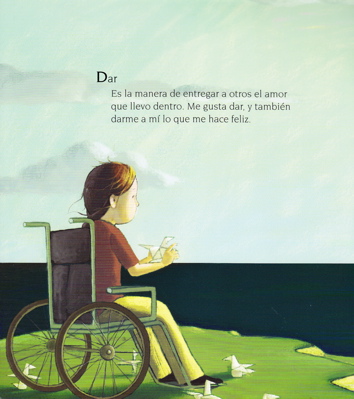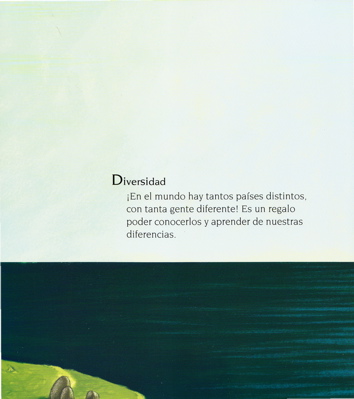 "Giving: It is the way to share with others the love that I carry inside. I like to give, and also to give to myself what makes me happy.

Diversity: In the world there are so many different countries, with so many different people! It is a gift to be able to get to know them and to learn from our differences."
This ABC book is beautifully illustrated, and it also illustrates beautifully just how liberating a book can be when it is written from the heart. It is less about the alphabet, really, than it is about life, the universe, and everything. ABC para un mundo nuevo is contemplative and meditative, powerful and positive, soothing and hopeful. I would highly recommend it to anyone interested in teaching values (loving, patience, and honor are among the featured words), spiritual practice (om, silence, universe...), mental health (transformation, letting go...), or, simply, simple living (abundance, thankfulness, giving...).
ABC para un mundo nuevo is unlike most ABC books in that its appeal will be greatest for people from 6 to 116. It is less likely to appeal to (or survive handling by) the traditional ABC crowd—the preschool or kindergarten set. For older kids and adults, though, it would make a great gift.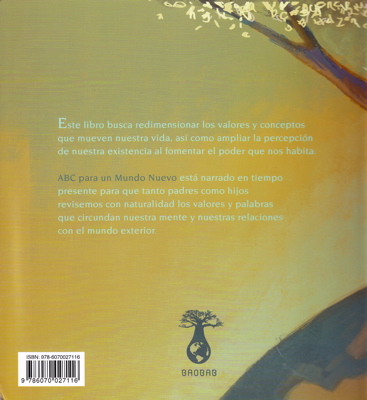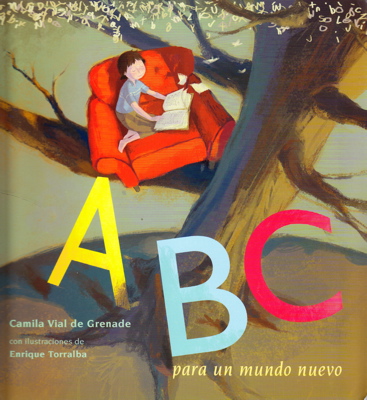 "This book seeks to reshape the values and concepts that motivate our lives, as well as broadening the perception of our existence by encouraging the power within us.

ABC para un Mundo Nuevo is narrated in the present tense so that we, whether we are parents or children, can refocus in a natural way the values and words that envelop our mind and our relationship with the outside world."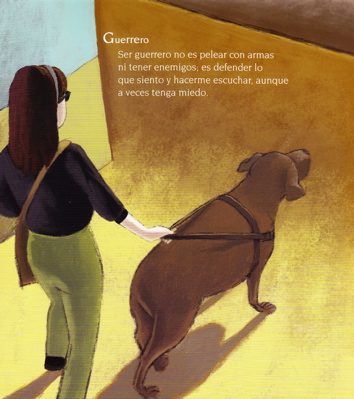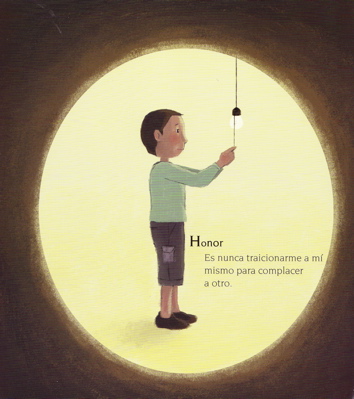 "Warrior: To be a warrior is not to fight with weapons, or even to have enemies; it is to defend what I feel and to make myself heard, even if sometimes I might be afraid.

Honor: Is never betraying myself in order to please someone else."
To order, e-mail Chris at spanishpronto@earthlink.net with your contact information. Payment accepted by MasterCard, VISA, Discover Card, or American Express. Thank you.
---
For more Spanish information and resources, see the Spanish Pronto main page.
---
Please mail comments, questions, or suggestions to: spanishpronto@earthlink.net


Spanish Pronto Book Store URL: http://www.spanishpronto.com/spanishpronto/spanishbookstore.html


URL: http://www.spanishpronto.com/spanishpronto/SPBS-2011-000-001.html
Copyright ©1998-2011
Revised -- 2011-08-24