Spanish Pronto

The translation you need, when you need it
La traducción que necesita, cuando la necesita
TRADUCCIONES E INTERPRETACIONES
Traductor Certificado por la ATA para traducciones de español a inglés
Traductor Certificado por la ATA para traducciones de inglés a español

Traductor e intérprete simultáneo
de español a inglés o de inglés a español
Disponible para la interpretación de conferencias
No he sido certificado ante los tribunales
Ubicado en Olympia, Washington, EE.UU.
Miembro de la Asociación Estadounidense de Traductores (ATA)
+1 360 951 5755 / traducciones@spanishpronto.com

Muestras de traducción: http://www.spanishpronto.com/translationsamples.html

TRANSLATIONS AND INTERPRETING
ATA Certified Translator for Spanish-to-English translations
ATA Certified Translator for English-to-Spanish translations

Spanish-to-English or English-to-Spanish
translator and simultaneous interpreter
Available for conference interpreting
Not court certified
Located in Olympia, Washington, USA.
Member of the American Translators Association (ATA)
+1 360 951 5755 / translations@spanishpronto.com

Translation samples: http://www.spanishpronto.com/translationsamples.html
---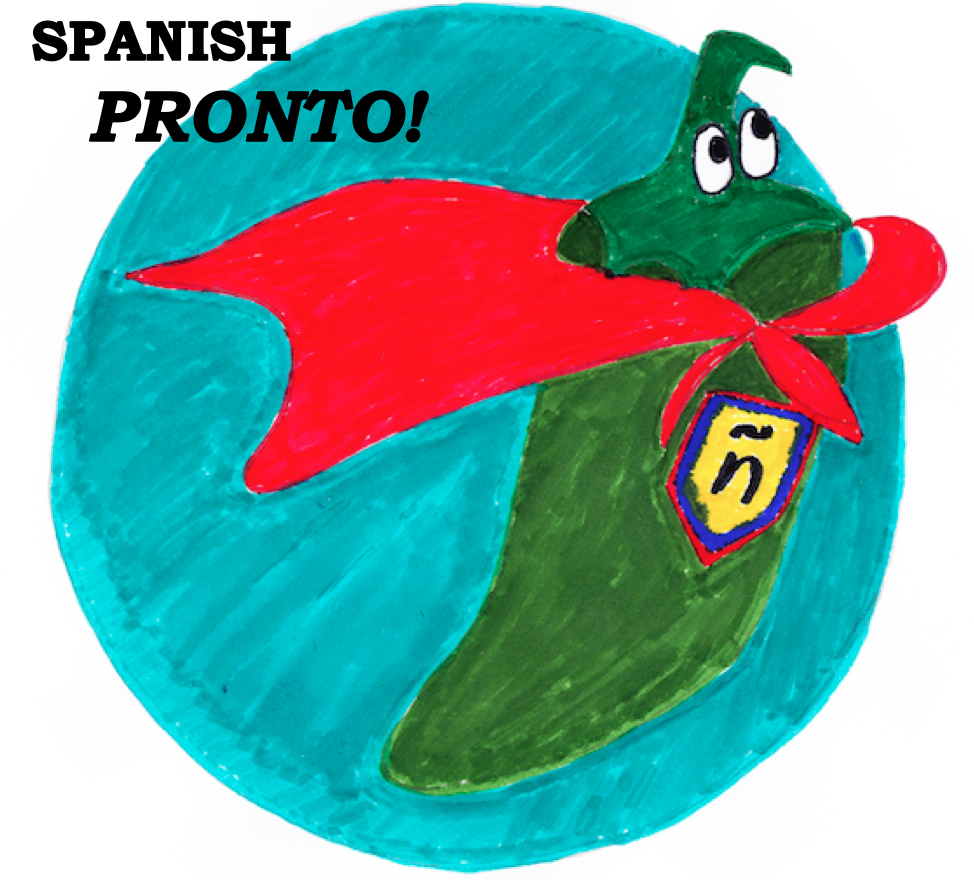 Spanish Pronto Vocabulary 1 will help you learn 500 of the very most common words in the Spanish language in just 10 weeks. Created for you by a long-time Spanish interpreter and translator, each of these mini-lessons covers 10 of the most commonly used Spanish words*. Each word is pronounced for you in the accompanying audio file, which you can pause, rewind or replay as many times as you wish. Tips for using the vocabulary words correctly and other trivia which will advance your Spanish ability or your cultural knowledge follow. Finally, sample sentences and phrases using the vocabulary words provide you with even more advanced linguistic and cultural information. These sample phrases are also pronounced for you in an audio file at a moderate speed—even if it might seem fast when you are first beginning—and in a "neutral" accent (somewhere between Colombian and Costa Rican Spanish) that will be understood anywhere Spanish is spoken.
*Lesson 5 has 125 words that are all "true cognates," which means they look similar in both languages AND ALSO mean basically the same thing in both languages; for example, family/familia, or liberty/libertad. ["False cognates" are words that look the same, but DO NOT have the same meaning in each language; for example, "embarrassed" (ashamed) and "embarazada" (pregnant), or "crime" (something that breaks the law) and "crimen" (murder)]. There is one lesson with 15 words; another with 20. The rest have 10.
Lesson 1 includes some tips for learning the vocabulary words and for remembering them, as well as for how to learn more Spanish once you have completed this course. The main idea is to copy the day's words (and possibly the sample sentences) into a notebook that you can carry with you and use to study and review frequently.
To give you a chance to browse the course before purchasing, I have allowed you a 10 day trial period to look everything over. If you decide not to buy the course, just cancel your subscription before the 10 days end. I have also provided two purchase options: $6 per month or $25 per year. If you are a go-getter who knows you will blast through the course in the 10 weeks or less it was designed for, then the $6/mo. option will be best. But if you know it will probably take you longer than four months to work through this material between other commitments and priorities, then $25/yr will be the more economical option for you. When you have completed the course, just cancel to stop billing.
Here is Lesson 29 to give you an idea of the format of the lessons. If you have questions, you can reach me at chris@spanishpronto.com
Lesson 29 (click or zoom to enlarge):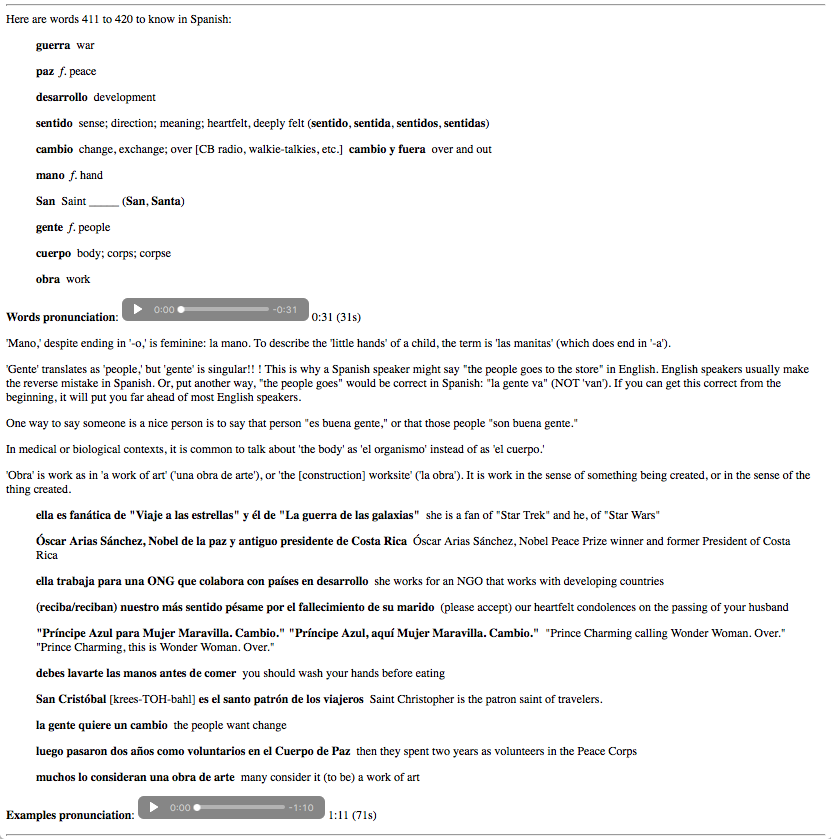 Subscriptions will renew automatically, so please cancel whenever you are done with the course or no longer wish to be billed. (Must be 18 to order.)
After you have subscribed, please check your e-mail for a link to click to confirm your subscription.
Thank you.
Chris Marquardt
Spanish Pronto