LEARN 500 of the MOST COMMON SPANISH WORDS!
37 short lessons (and 1 long one)
About 10 words per lesson

With examples, explanation, and pronunciation

10 day free trial. Cancel any time. Must be 18 or older to order.
Here is Lesson 29 to give you an idea of the format of the lessons. Click or zoom to enlarge.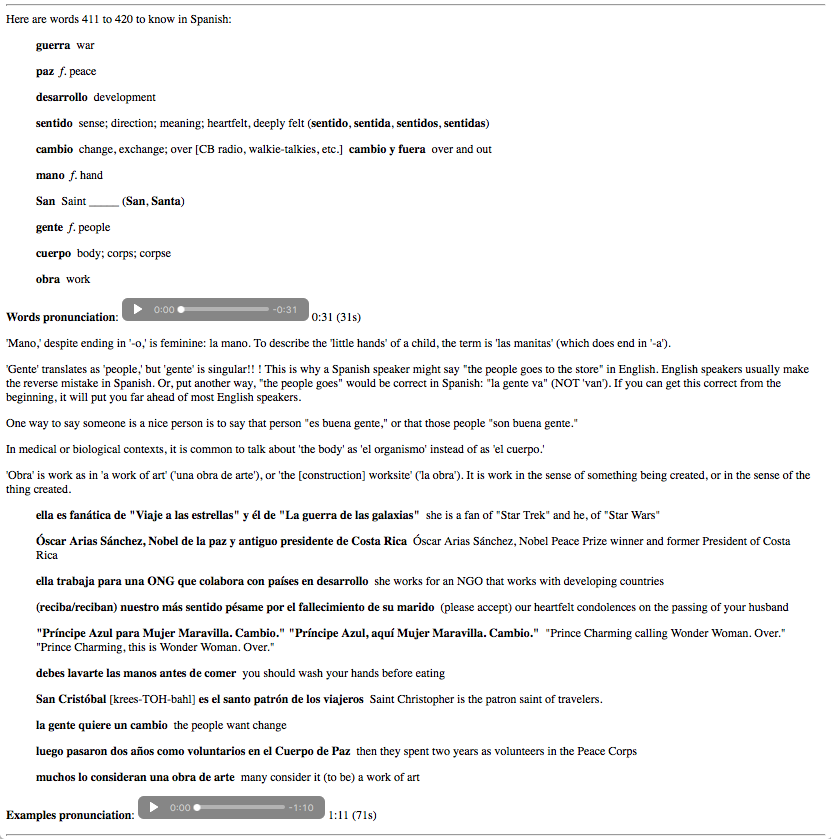 Your choice of subscription options to this course (10 day free trial, cancel anytime):
or
NOTE: SUBSCRIPTIONS WILL RENEW AUTOMATICALLY, SO PLEASE CANCEL WHEN YOU HAVE COMPLETED THE COURSE OR NO LONGER WISH TO BE BILLED. Thank you.
After you have subscribed, please check your e-mail for a link to click to confirm your subscription.
Thank you.
Chris Marquardt
Spanish Pronto
chris@spanishpronto.com